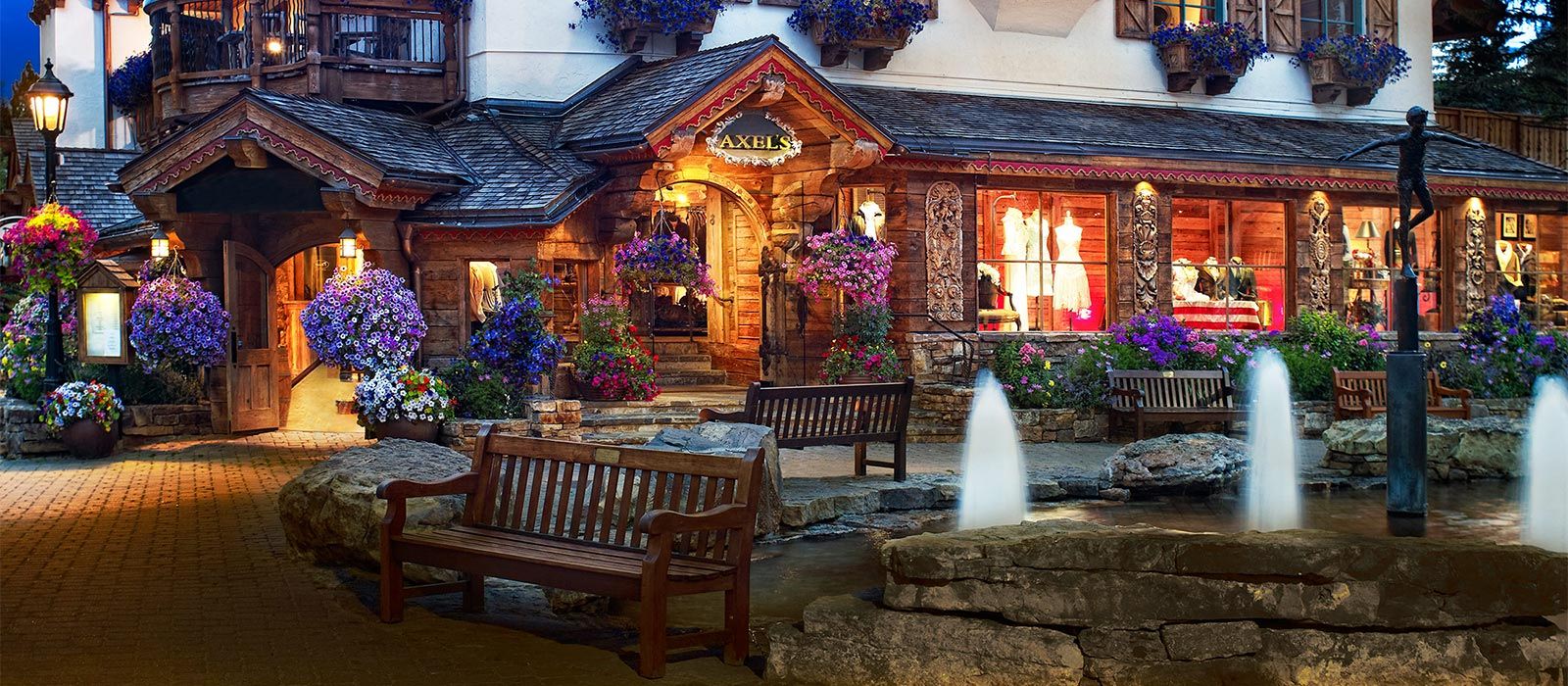 "We came to the Vail Valley more than thirty years ago, seeking a life balanced by work and play—the essence of a lifestyle found only in this picturesque mountain valley."
Our Story
Welcome to Axel's online boutique! Here you will find collections of exquisite cashmere, leathers and shearlings, European footwear, hand-tooled cowboy boots, one-of-a-kind belt buckles, and a host of unique accessories.
Our devotion to family and our desire to share our lifestyle of art, elegance, and ingenuity has helped shape who we are today. My wife, Janie, who has worked alongside me since day one, grew up in fairytale surroundings in Connecticut and Barbados, and I was raised in Norway, one of the most beautiful countries in the world. Janie and I were married a few weeks after we first met, and decades later our marriage continues to be blessed with romance and beauty, emotions we hope to convey through our collections.
We have not made this journey alone: Our two adult children, Candice and Axel Jr., are integral to our story, and together we travel the world in search of ideas. We are also fortunate to have some incredibly talented and passionate associates who often act more as advisors than co-workers.
Please join us in experiencing the beauty and romance we offer.
Our History
We came to the Vail Valley almost thirty years ago seeking a life balanced by work and play, the essence of a lifestyle found only in this picturesque mountain valley. Behind us was an international business career, and ahead lay the option to purchase a small mountaineering store. At Vail Mountaineering we sold crampons and fleece, GoreTex and skis, and wow....was it fun! We worked, skied, hiked, and climbed. Our business grew, and in 1990s we were fortunate to have the opportunity to move from Lionshead to Vail Village and our current location. With the change in location also came a gradual change in merchandise from mountaineering equipment to clothing and lifestyle.
In 2005 we changed our name from the name no one could ever remember, Gore Range Mountain Works, to AXEL'S.
Our Products
Our look is versatile: casual and elegant, sophisticated and rugged. Our clothes, classically inspired, fit naturally with jeans, but can easily form the basis for a more formal wardrobe. As Luciano Barbera says, "It's not enough to have beautiful clothes. In fact, some people have too many. What matters, is what you do with them." We love color and texture and are committed to finding more of it. We live our dream and we invite you to join.
Philosophy
We sell beautiful clothes for men and women that are made in Europe or the United States. Where we can, we produce our own products or change existing designs to better represent our look. We strive to work with people we like, and we champion individuality. We build relationships with our vendors as we do with our customers. We believe in integrity. Our "modest" objective is to have the best store in the world.