The Fedeli Long Sleeve Polo
I brought a Fedeli long-sleeve polo shirt on my recent travels and found it to be a really versatile traveling piece, both for its look and flexible use.
I was staying via AirBnb and did not have access to a washer and dryer, so I simply washed the shirt in the sink, set it out to dry, and it was ready to go in the morning. I knew the shirt's quality fabric would hold up just fine.
Their fabrics are a big part of what makes Fedeli's shirts so appealing. For these long sleeve polos Fedeli uses 100% Giza 45 cotton, one of the best cottons in the world. It has a very long staple, which gives the fabric a soft, silky feel and great breathability and resilience against wear and wash.
Giza 45 also absorbs dye better than other cottons, creating a beautiful depth of color. For those unfamiliar with the fabric, its natural elasticity will be a pleasant surprise—it surpasses even some cotton-elastan blends. Credit also to Fedeli's excellent tailoring for maximizing this quality. Their masterful weave is long and loose to enhance movement, but durable enough to withstand years of wear (and even sink-washing!).
In addition to impeccable fabric, Fedeli's long sleeve polos have some really attractive design features. I particularly appreciate the subtle side vents and the sleeves' functional buttons. In a relaxed shirt, little things like that provide a nice distinctive touch.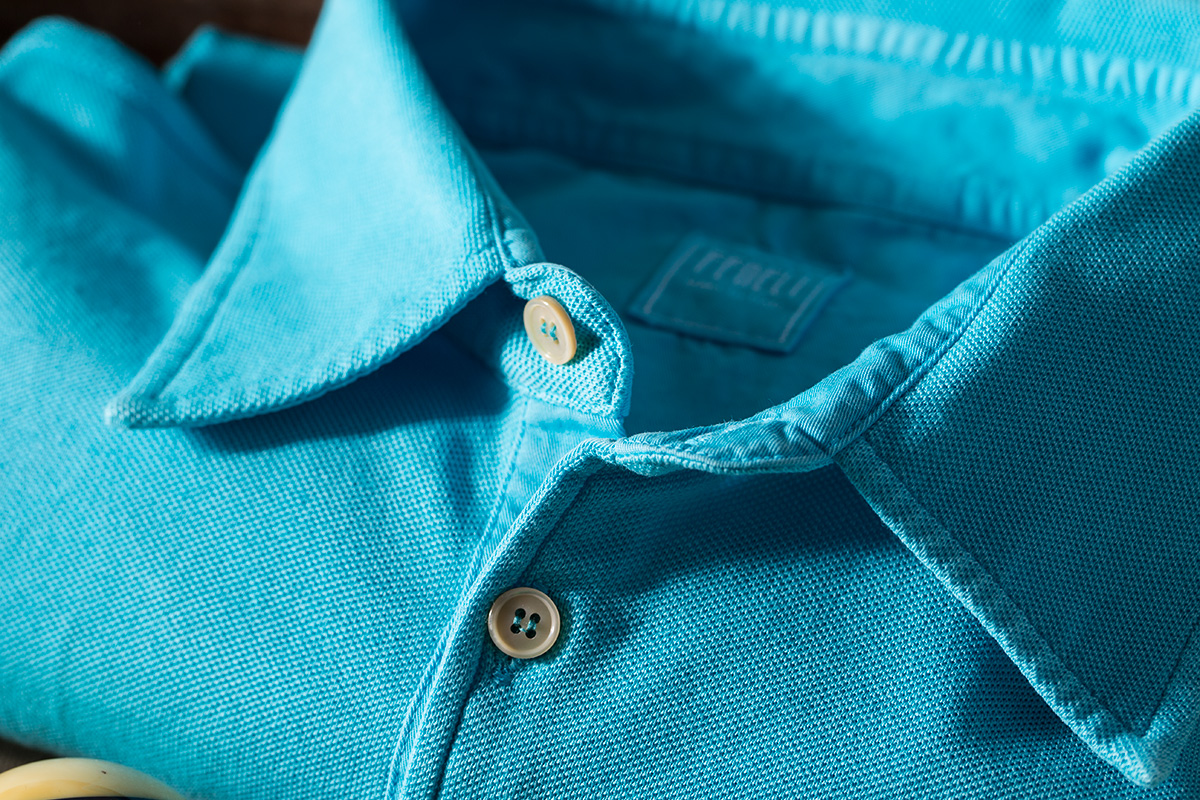 ---