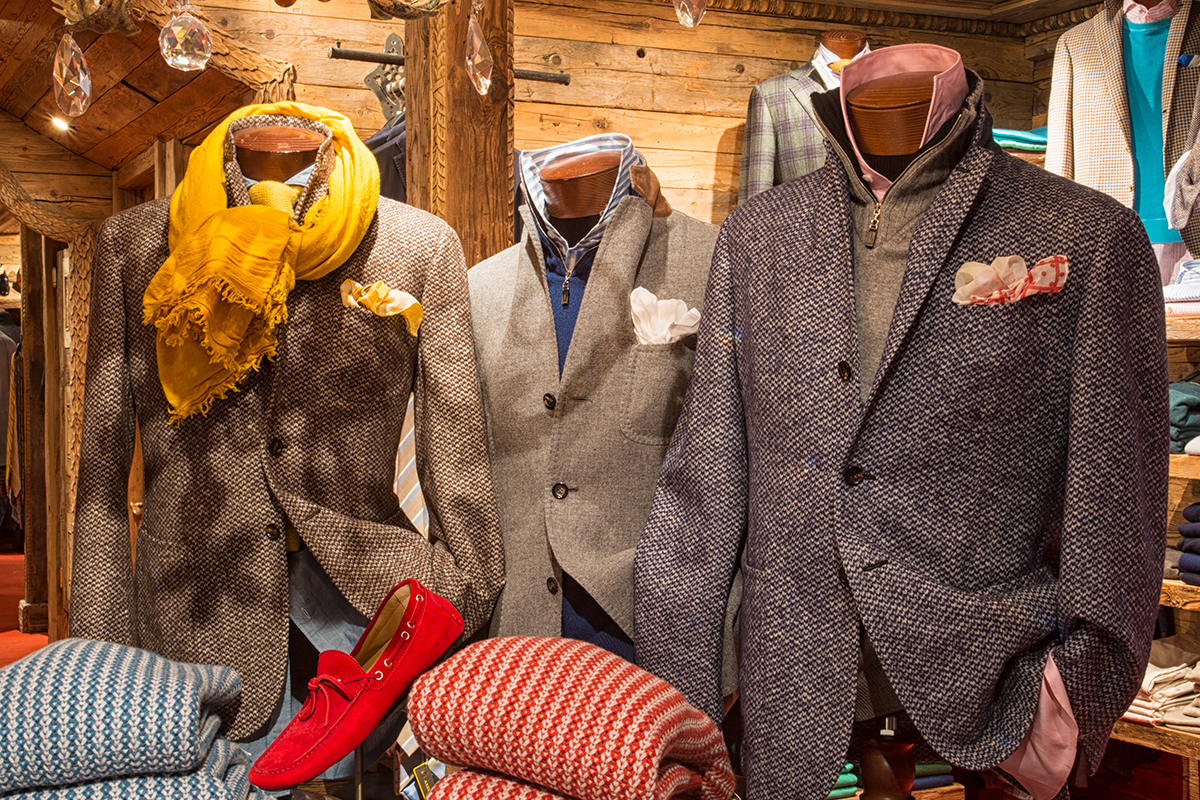 The name Attolini may not be instantly recognizable in the U.S., but in Italy it is synonymous with Neapolitan tailoring. Vincenzo Attolini, grandfather of the Vincenzo Attolini who founded Stile Latino, is credited with ushering in the distinctive style of modern Neapolitan suits and jackets—soft unstructured shoulders, unlined or minimally lined body, trim fit and easygoing air.
With this in mind, it should be no surprise that one of today's most exciting and impressive Neapolitan tailoring houses has the name Vincenzo Attolini behind it. Vincenzo—oldest of the elder Vincenzo's three grandsons—split off from the family label Attolini in 2005 in order to explore his own artistic drive. He believes in the "less is more" philosophy of style; Vincenzo's art is not simply to create impeccably tailored jackets, but to imbue each jacket with a certain uncontrived elegance that sublimates and underscores its own luxurious quality. Still waters run deep, as the saying goes.  
Stile Latino augments Naples' easygoing joie de vivre with a remarkable depth of texture and color, creating a suggestively understated sense of complexity. This is a testament to Vincenzo's gifted eye for selecting fabrics as well as his passionate devotion to quality tailoring. Continuing the Attolini tradition of impeccable craftsmanship, Stile Latino's team of thirty tailors makes each Stile Latino suit and jacket entirely by hand—down to the last cut, stitch, and seam (except the buttonholes, which are the one thing Vincenzo believes machines can do as well as his tailors). Very few tailoring houses today can make that claim, and almost none do so with the efficiency to match Stile Latino's price point. 
Explore the Collection
---