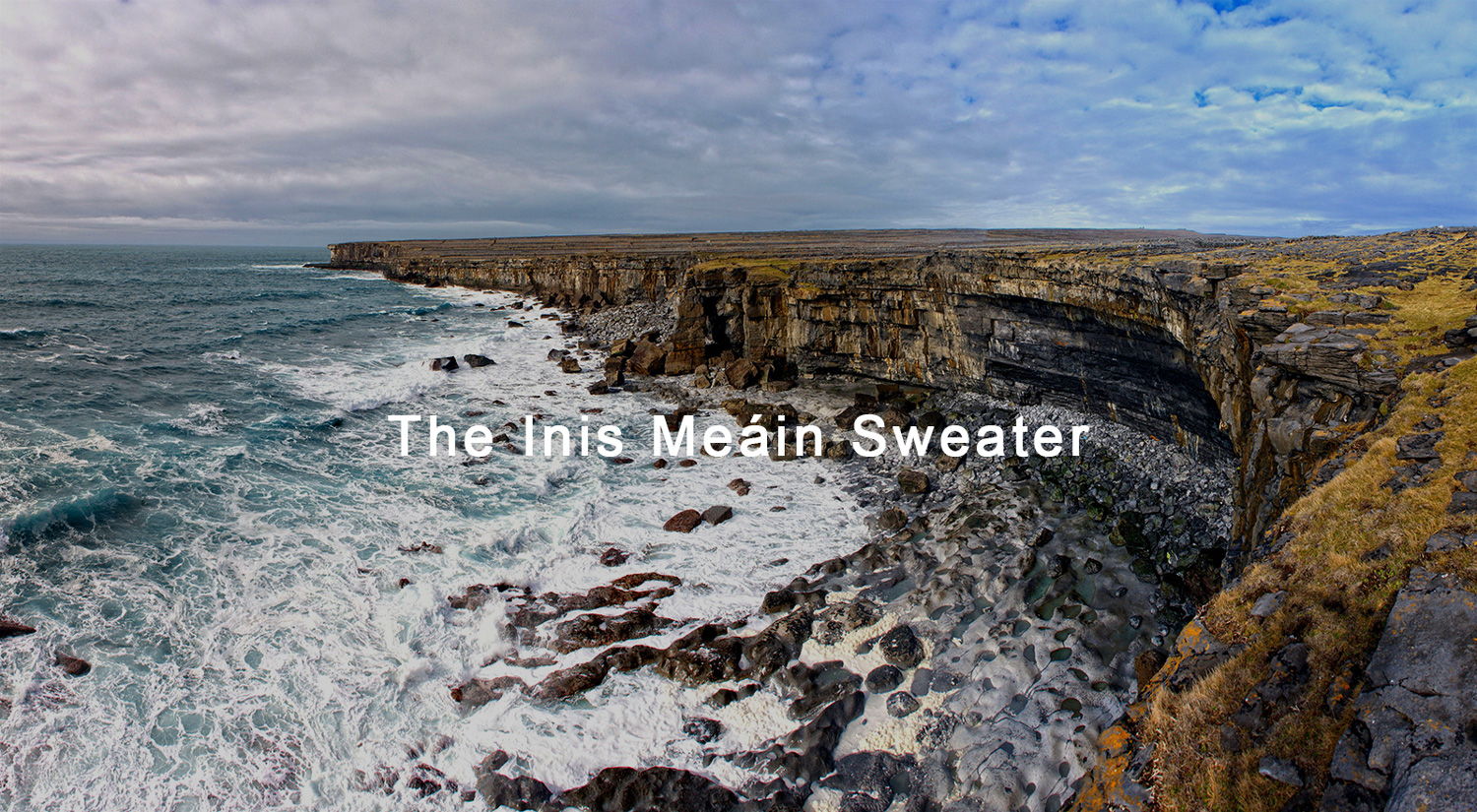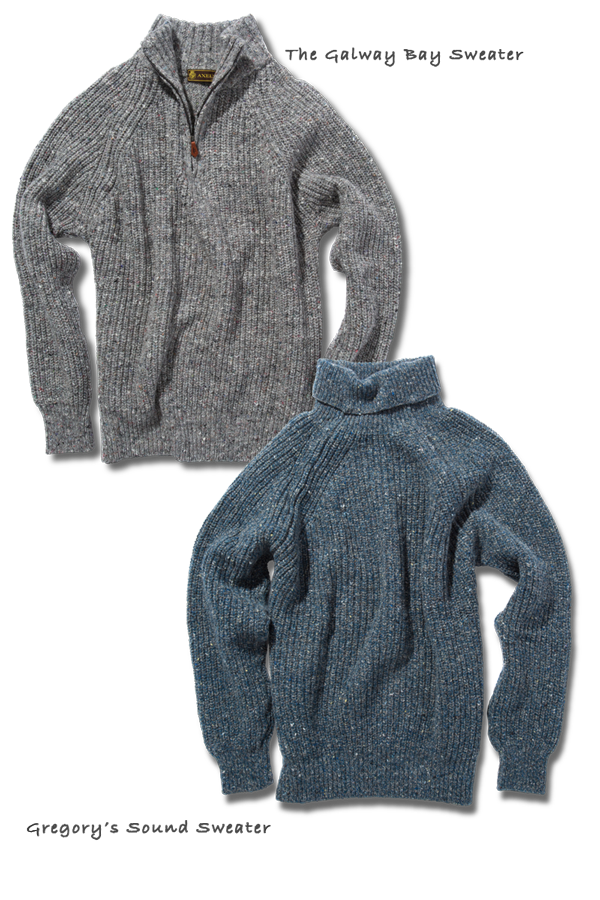 "I am in Aranmor, sitting over a turf fire, listening to a murmur of Gaelic that is rising from a little public-house under my room..."
-John Millington Synge, visiting the Aran Islands more than one hundred years ago. Not much has changed, at least not the important stuff.
Inis Meáin is one of these three rocky islands thirty miles west of Ireland's Galway Bay. The seafaring tradition there is a rival even to my native Norway.
For generations their fishermen have braved the foul North Atlantic, with bravery doubtless assisted by their legendary wool sweaters. (Cable stitches were preferred, for good luck.)
Traditionally knitted sweaters from Inis Meáin, for stormy coasts and city streets alike.