1
Fabric
2
Sizing Options
3
Measurements
4
Stock Sizes
5
Fit
6
Collar
7
Cuffs
8
Front
9
POCKET
10
Confirmation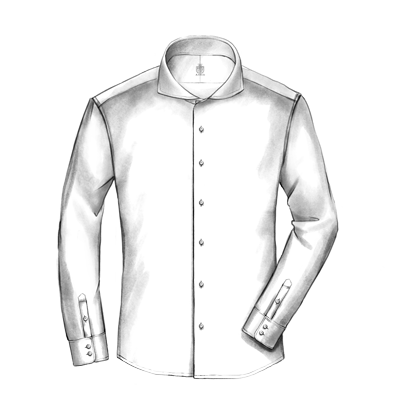 Size
Pattern
Tail
Yoke
Sleeve
Collar
Cuff
Small
32-6
29
16
33.5
14
9 1/4
Medium
36-6
30
17
34.5
15
9 3/4
Large
40-6
31
18
35.5
16
10 1/4
X-Large
44-6
32
19
35.5
17
10 3/4
XX-Large
48-6
33
20
36.5
18
11 1/2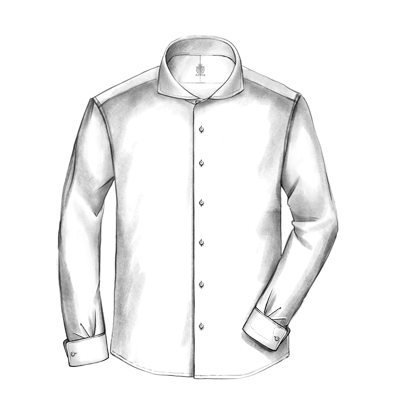 Size
Pattern
Tail
Yoke
Sleeve
Collar
Cuff
Small
36-8
30
17
33.5
14
9 1/4
Medium
40-8
31
18
34.5
15
9 3/4
Large
44-8
32
19
35.5
16
10 1/4
X-Large
48-8
32
20
35.5
17
10 3/4
XX-Large
52-8
33
21
36.5
18
11 1/2

To get the most accurate measurements, stand in a relaxed and natural posture. This is how you stand at an evening-long cocktail party, not how you pose in front of a mirror. Unless otherwise directed, hold the measuring tape firmly, but not tightly, against the skin. It's also fine to measure over a T-shirt, but anything bulkier will distort results. It is ok to round up to the nearest half-inch, but please do not include additional inches (unless otherwise directed). Different measurements have different standards for additional inches of fabric—we will account for those.
Standard shirt sizes (S, M, L, etc.) offer a useful starting point—see the size chart below for reference. Take note of any issues you have with your normal size, and direct extra attention to these measurements. For example, if you typically wear a size Large but often find your sleeves a bit too short, your arms might actually be 36 inches long. Let us know, and we'll get your custom fit just right. Next we'll cover how to conduct each measurement.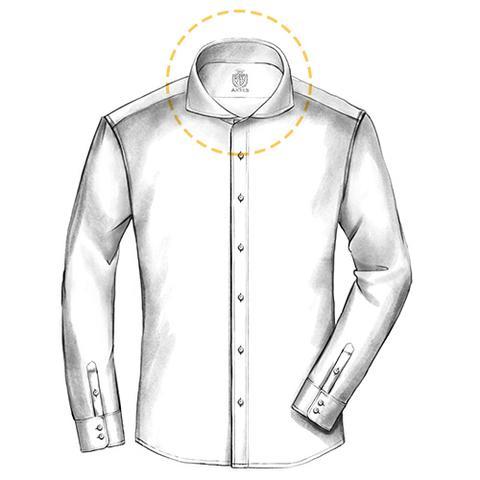 Collar
Lay the measuring tape just above the collarbone, measuring the circumference of the neck and leaving enough slack in the tape to fit one finger (~¼ inch) between the tape and skin.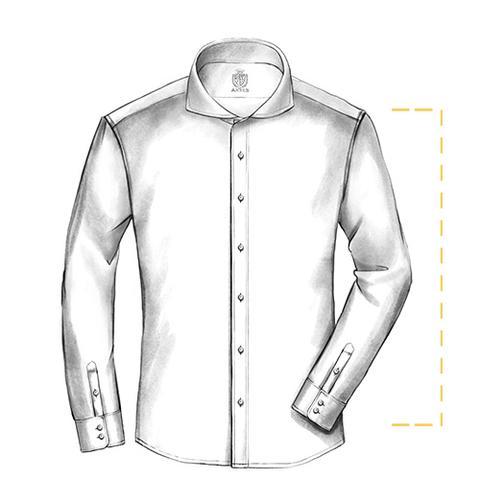 Sleeve
With arms relaxed and at one's side (natural bend is ok), measure from the top of the spine (where the neck meets the back) to the tip of the shoulder, continuing down the arm, and stopping midway between the wrist and the thumb's MP joint (middle of the thumb's three joints). Sleeve length is a difficult self-measurement, so it may be helpful also to measure the length of a shirtsleeve known to fit well. Measure the shirt the same way as before: middle of the collar to the seam of the shoulder, continuing down to the tip of the cuff. For a shirt you primarily intend to wear with a coat, add ¼ inch to this measurement so that the cuff will show appropriately.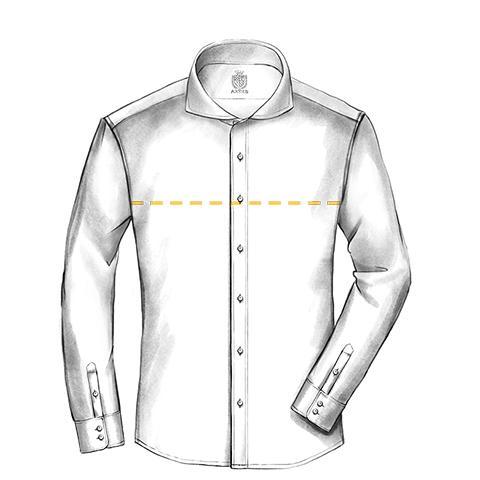 Chest
Place the measuring tape level with the sternum, measuring the circumference of the chest. This measurement should be firm—not leaving slack like the collar, but not constricting the chest either.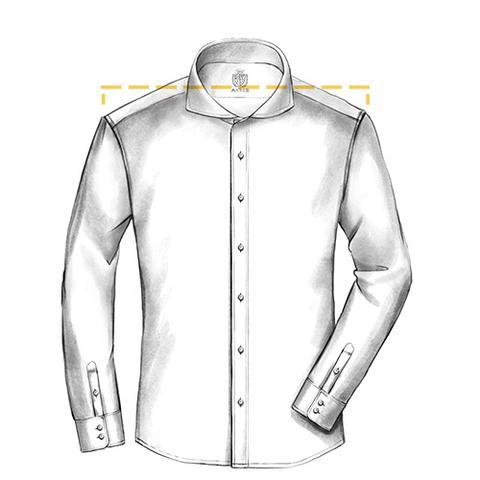 Shoulders
The shoulders are measured similarly to the sleeves. The tape measure should make a line, point-to-point, from the tip of one shoulder to the other, with the top of the spine as the middle point. Shoulder shape and slope can vary—those with sloping shoulders or high, almost shrugging shoulders should make a note in the "Custom Sizing Preferences" section.